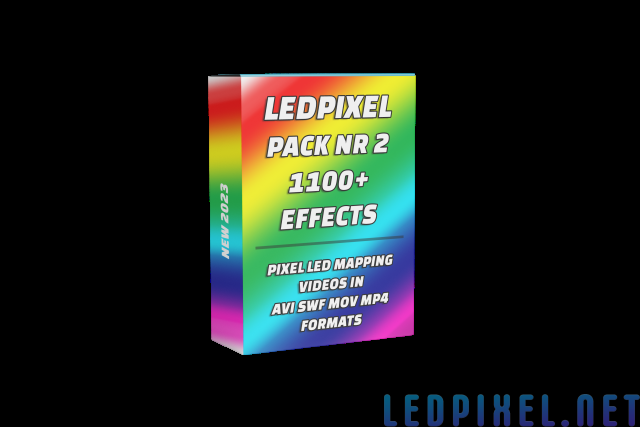 Introduction:
Are you looking to elevate your visual displays and create mesmerizing lighting effects that captivate your audience? Look no further! LEDPixel Effects Pack 2 is here to take your creative endeavors to the next level. Packed with over 1100 stunning pixel LED mapping videos, this comprehensive collection is a game-changer for artists, designers, event organizers, and anyone seeking to create awe-inspiring visual experiences. In this blog post, we'll delve into the remarkable features and possibilities offered by LEDPixel Effects Pack 2.
Unleash Your Creativity: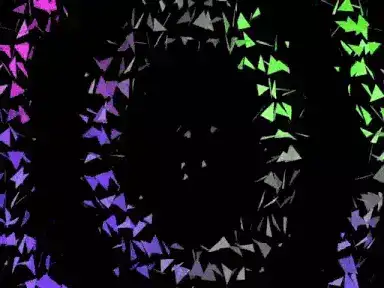 With LEDPixel Effects Pack 2, the only limit to your creativity is your imagination. This meticulously curated pack offers an extensive range of pixel LED mapping videos that can transform any space into a visual wonderland. Whether you're organizing a concert, a nightclub event, a corporate gathering, or even a private party, these effects will elevate the atmosphere and create an immersive experience for your audience.
Diverse Formats for Seamless Integration:
One of the standout features of LEDPixel Effects Pack 2 is its compatibility with multiple video formats, including AVI, SWF, MP4, and MOV. This ensures effortless integration with a wide range of software and hardware systems, giving you the flexibility to use these effects on various platforms. Whether you're a VJ, a lighting designer, or an AV technician, LEDPixel Effects Pack 2 offers the versatility you need to bring your vision to life.
Endless Variety:
The sheer breadth of LEDPixel Effects Pack 2 is truly remarkable. With over 1100 pixel LED mapping videos at your disposal, you'll have an extensive library of effects to choose from. From vibrant and pulsating patterns to hypnotic visuals and dynamic animations, this pack covers a wide spectrum of styles and moods. Each video has been carefully crafted to ensure exceptional image quality and seamless integration with LED displays, providing you with limitless creative possibilities.
Easy to Use:
Whether you're a seasoned professional or new to the world of pixel LED mapping, LEDPixel Effects Pack 2 offers a user-friendly experience. The videos are conveniently organized into categories, allowing you to quickly navigate and find the perfect effect for your project. Simply drag and drop the desired video into your preferred software or media server, and watch as your visual display comes to life with stunning pixel-mapped animations.
Enhance Your Events and Installations:
The applications of LEDPixel Effects Pack 2 are endless. You can use these videos to enhance concerts, festivals, art installations, architectural lighting, stage productions, retail displays, and more. The pack's comprehensive collection ensures that you'll always have the perfect effect to match the mood and theme of your event or installation.
Conclusion:
Unlock the full potential of your visual displays with LEDPixel Effects Pack 2. With its vast collection of over 1100 pixel LED mapping videos in AVI, SWF, MP4, and MOV formats, this pack empowers you to create awe-inspiring lighting effects that leave a lasting impression on your audience. Whether you're a professional in the entertainment industry or an enthusiast looking to elevate your personal projects, LEDPixel Effects Pack 2 is the ultimate tool for pushing the boundaries of visual creativity. Get ready to transform your events and installations into unforgettable experiences with this extraordinary collection.
To purchase LEDPixel Effects Pack 2, visit here.